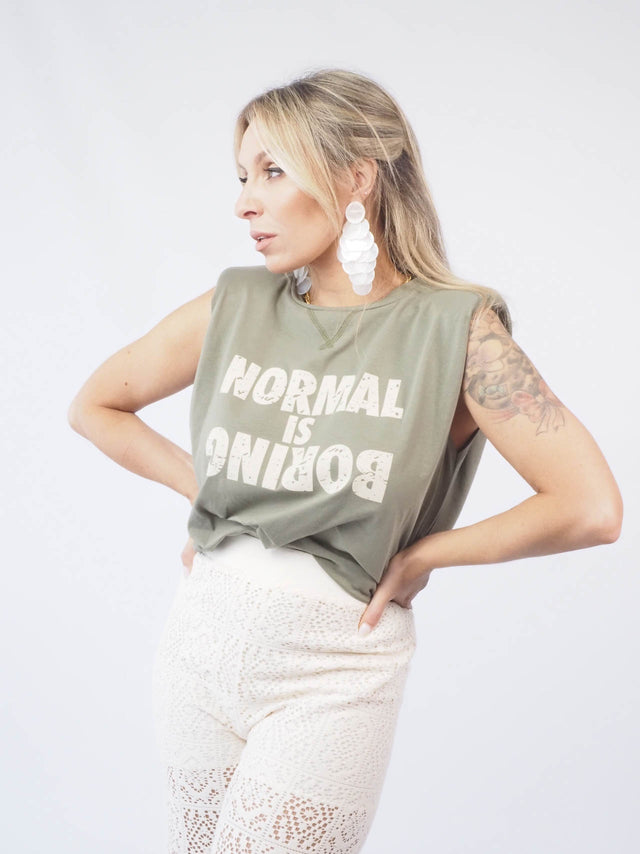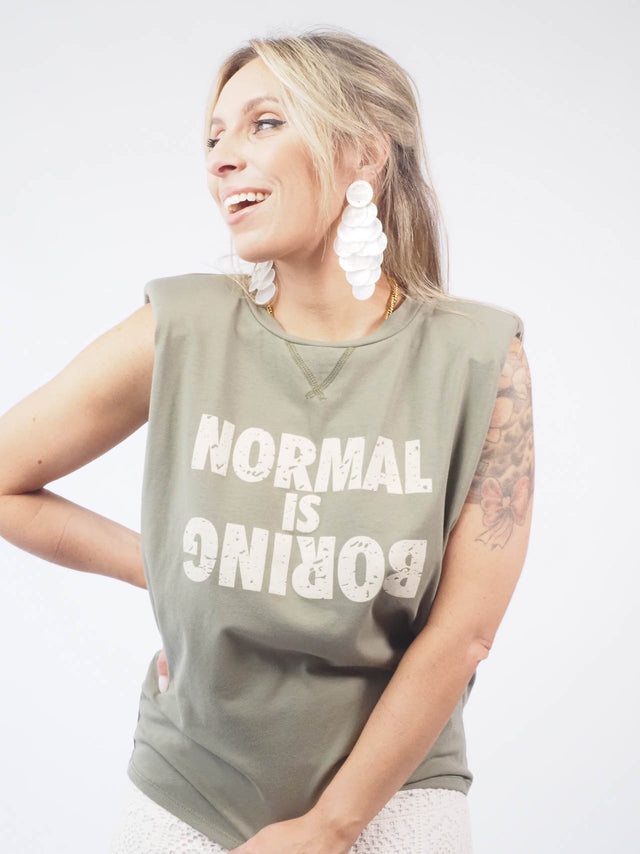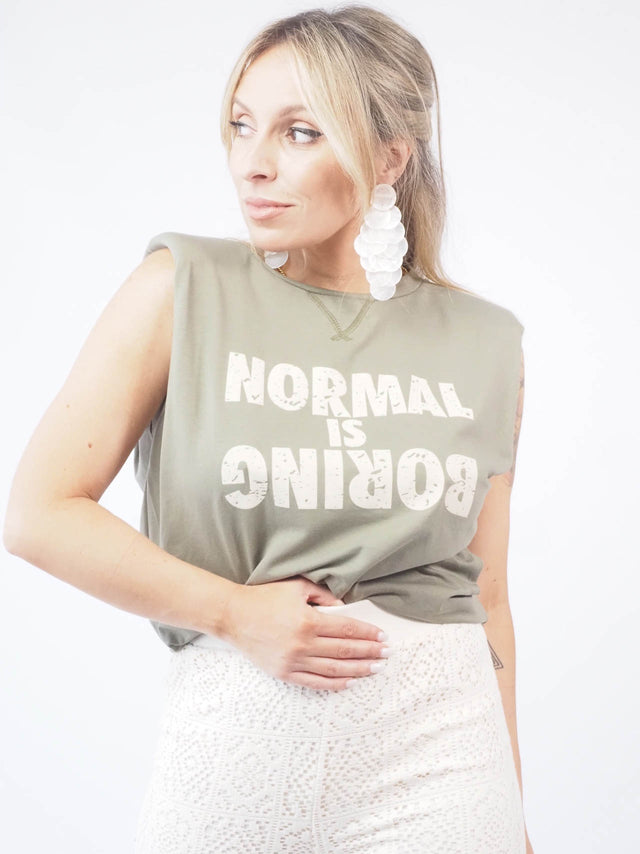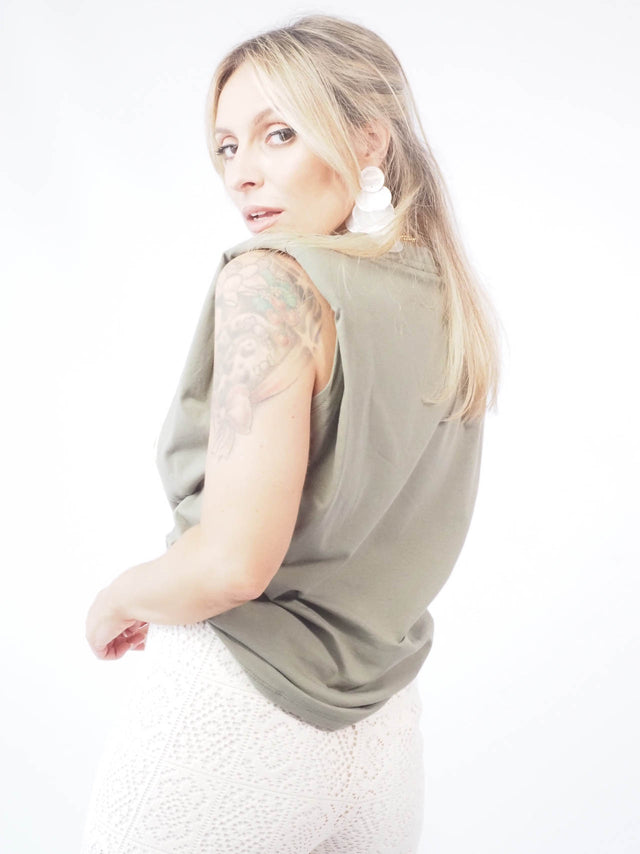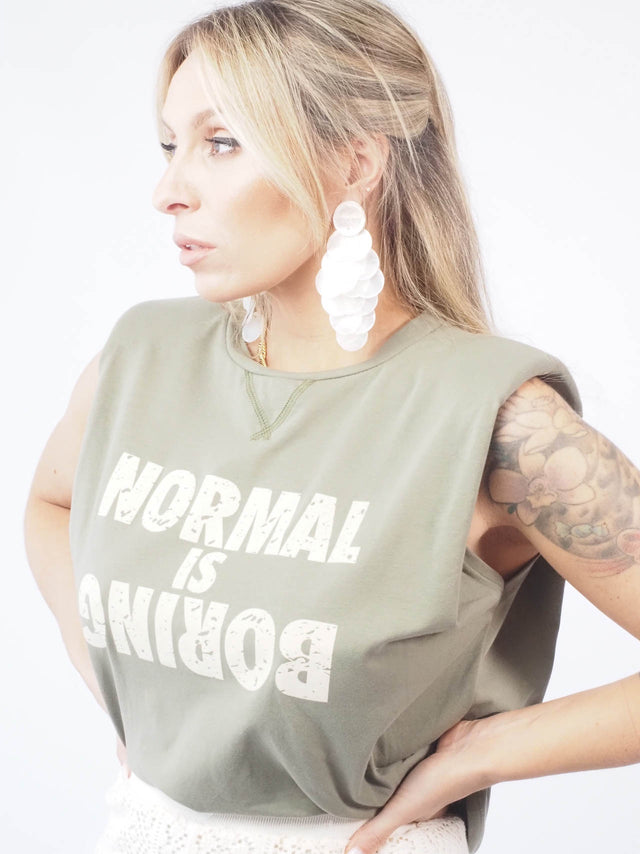 "NORMAL IS BORING" T-SHIRT
The t-shirt with shoulder pads and sleeveless is perfect for modern women looking for style and originality in their looks. With a classic round neck, this piece brings a touch of sophistication and personality to your look. The message printed on the front of the tee adds an element of creativity and expression, allowing you to show a bit of your personality through fashion. The shoulder pads are another highlight of this t-shirt. They give a structured and elegant look, adding a touch of power and confidence to your style. In addition, the shoulder pads help to balance the silhouette, creating a more symmetrical and harmonious appearance.
Measurements
Height:
61cm

cellar:
58cm (S/M)
60cm (M/L)
Composition
T-SHIRT "NORMAL IS BORING"
5 estrelas
veste muito bem
material de qualidade
Cor lindaaaa
T-SHIRT "NORMAL IS BORING"
5 estrelas
veste muito bem
material de qualidade
Cor lindaaaa