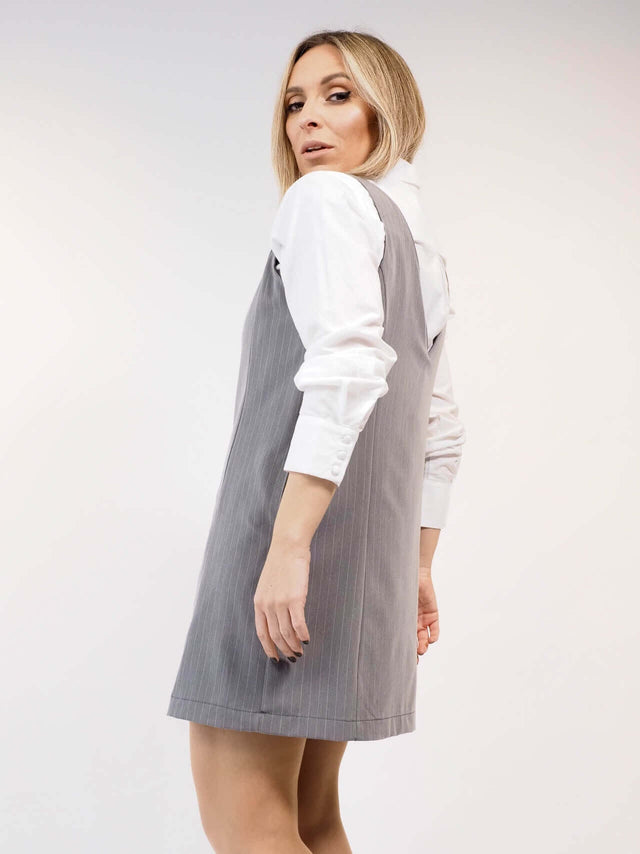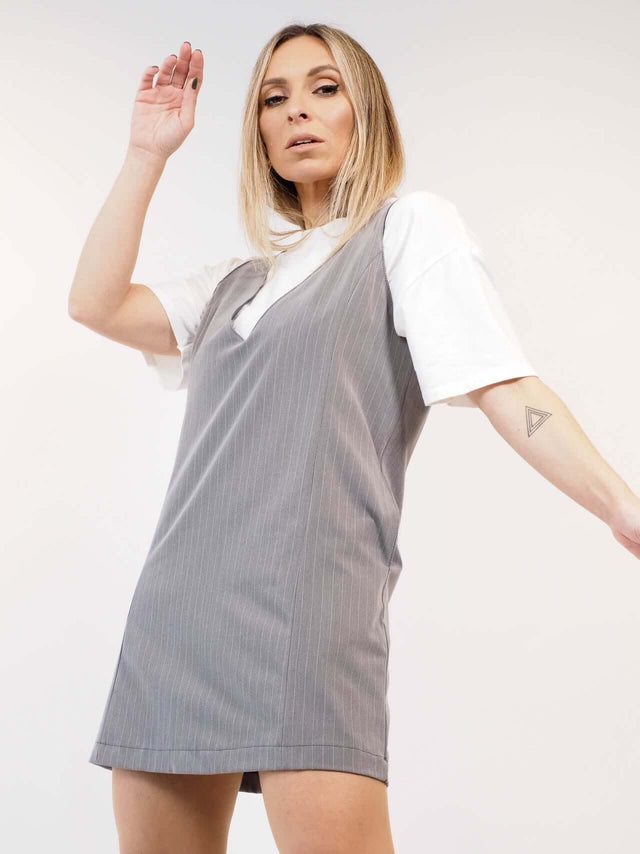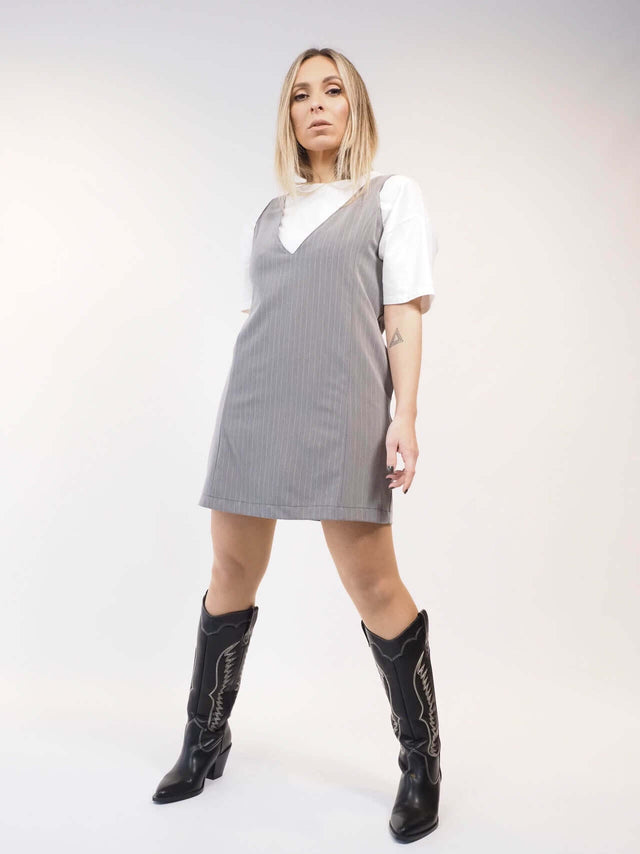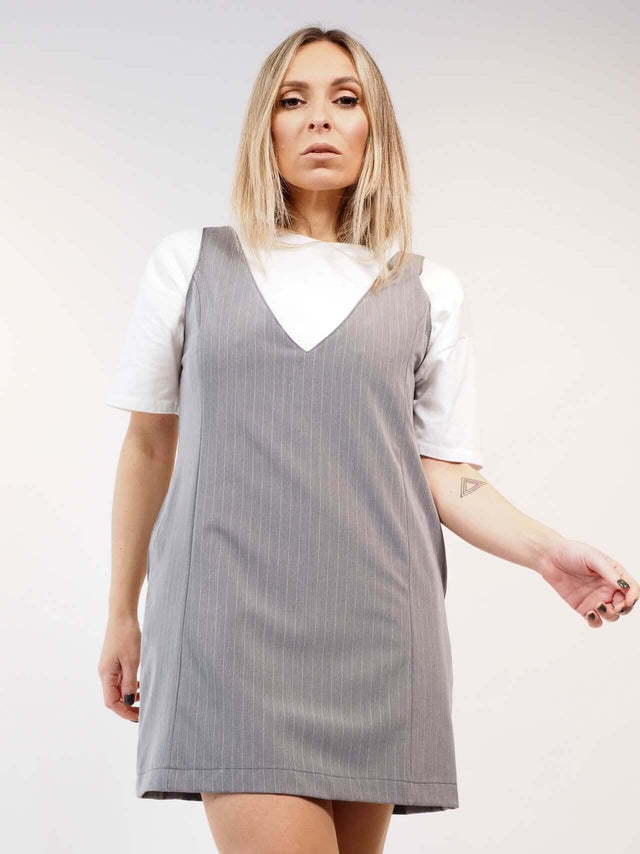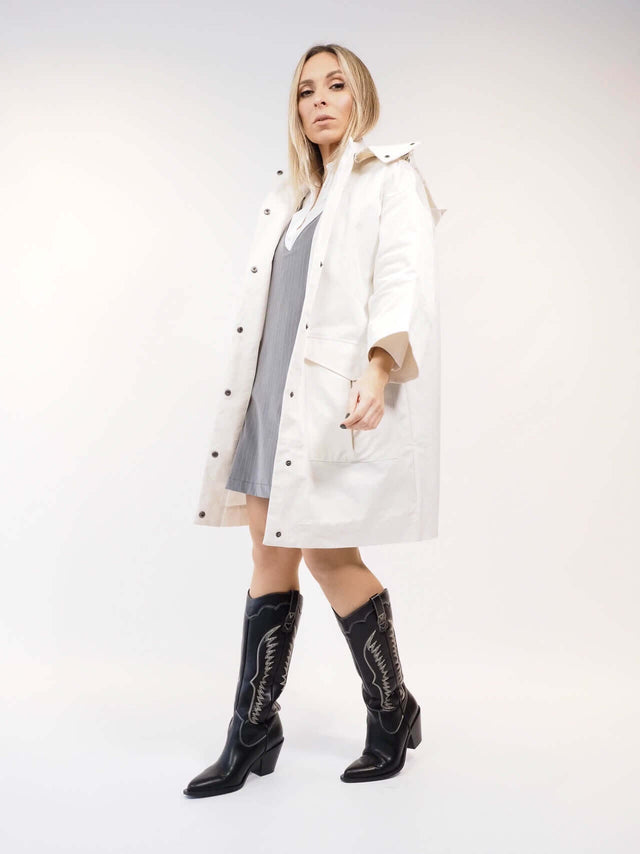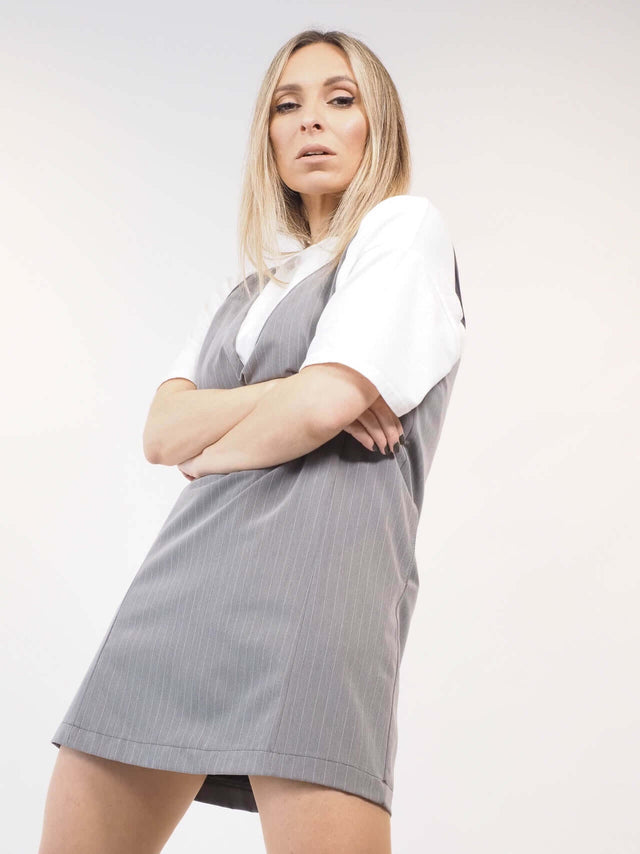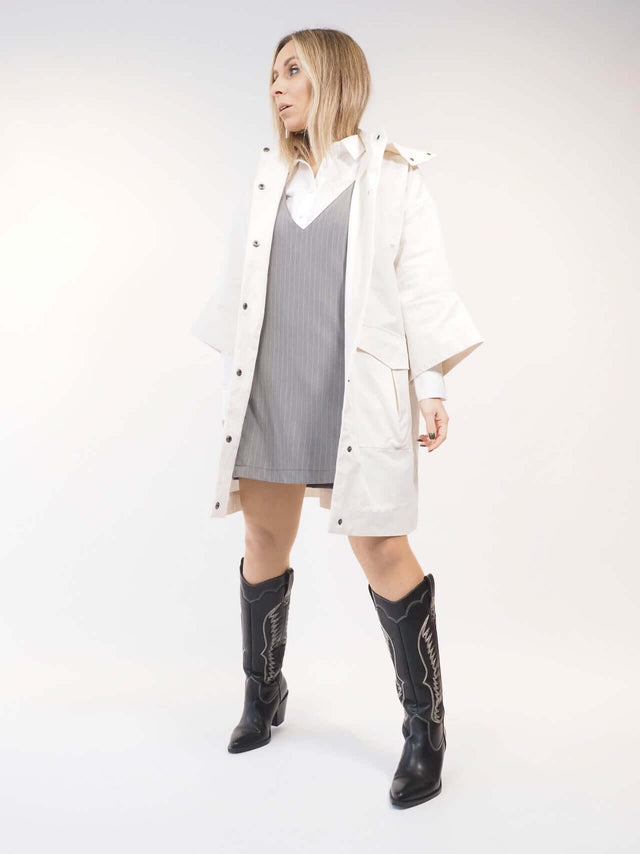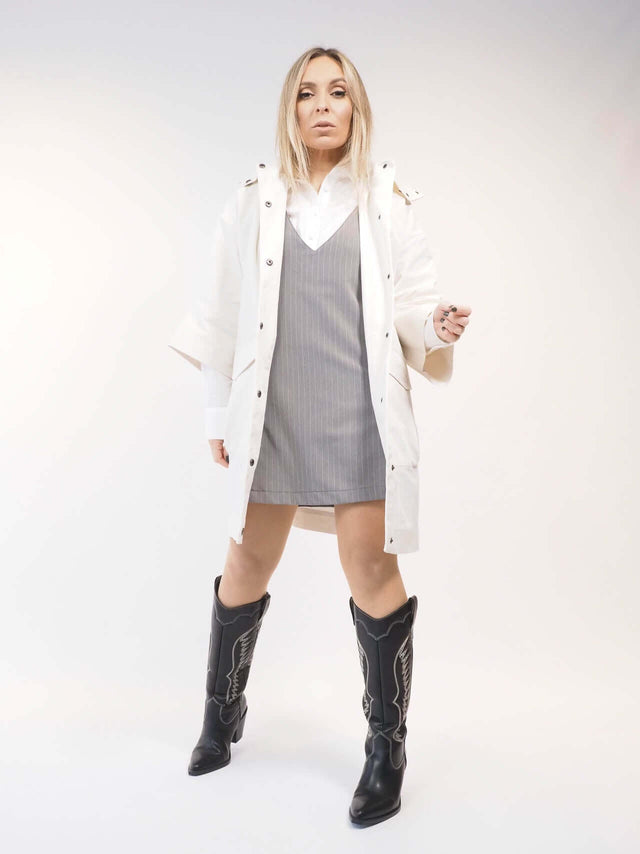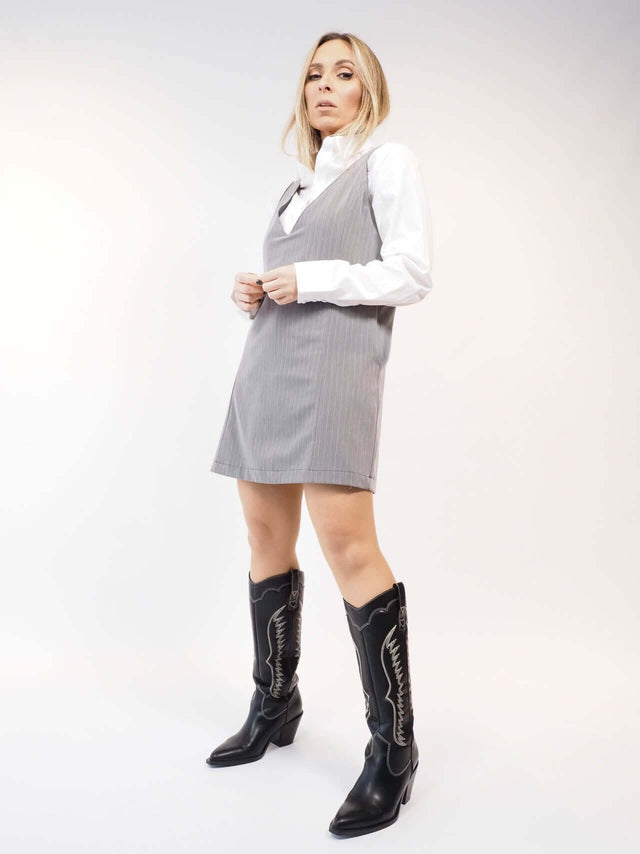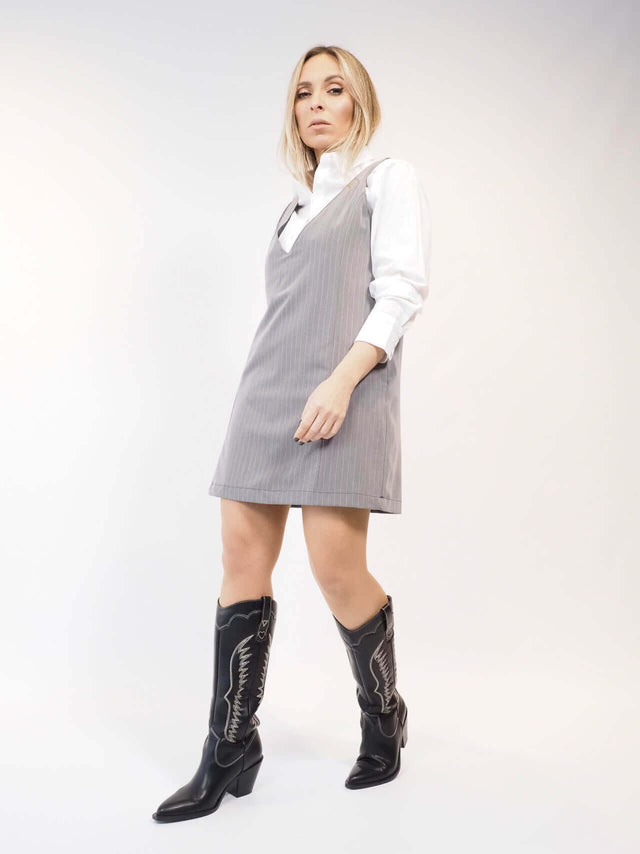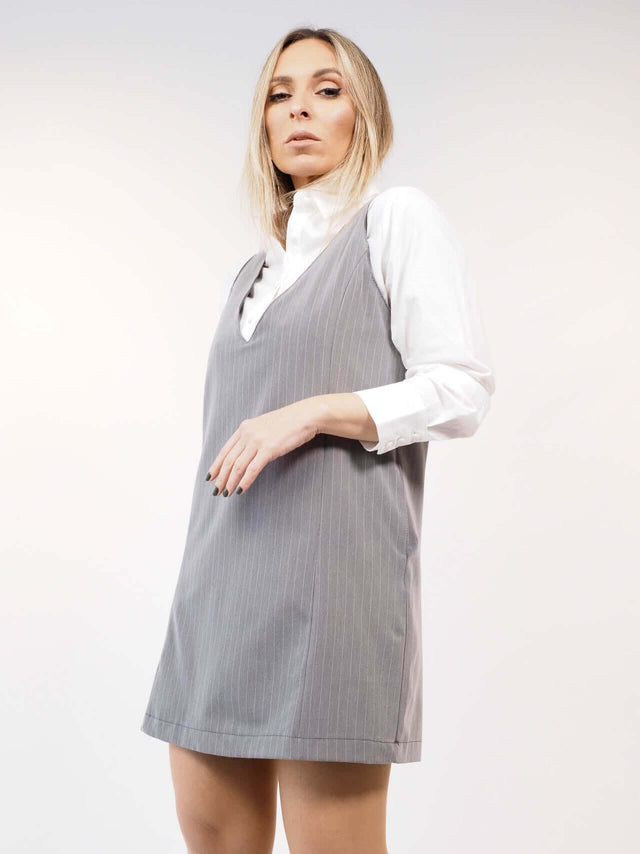 SHORT DRESS WITH CAVA SLEEVE
This flattering, relaxed and comfortable dress features side pockets, interior lining and is made of soft, lightweight fabric. With a plunging neckline, V-neck, and low sleeves it features a classic silhouette with a modern vibe.
Measurements
Height - 76cm
Armhole - Size S/M: 49cm; Size M/L: 51cm
Composition
78% Polyester
18% Viscose
4% Elastane.